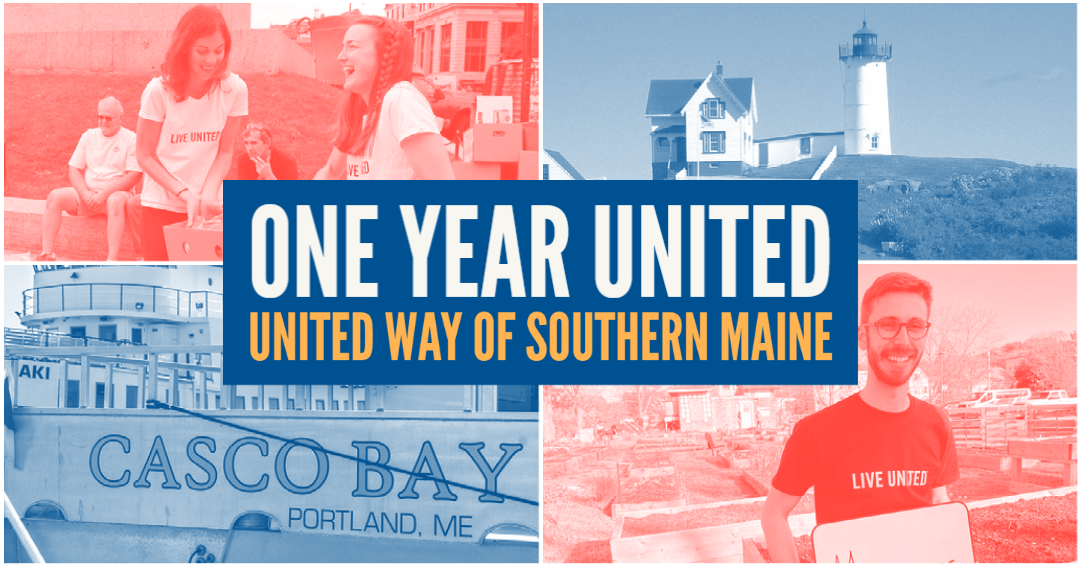 One year ago, United Way of York County and United Way of Greater Portland came together to create United Way of Southern Maine (UWSM). The merger allows us to drive greater impact and offer easier engagement with United Way across Southern Maine. While there are still a lot of challenges in our community, we can celebrate all we have accomplished in the past 12 months as a United community. Read about some of our community's wins from the past year.
One Year of United Way of Southern Maine >
---
Community Impact
Eliane's Story: Mental Health Support in Schools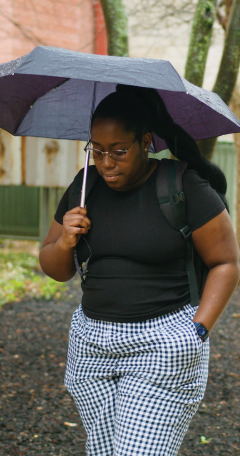 At the onset of the pandemic, Eliane, a former student at Portland High School, struggled with her anxiety and fell behind in school. Thanks to a strategic investment from UWSM, Greater Portland Health's School-Based Health Center team was able to provide Eliane with mental health services. Your support has helped expand these critical services across three Portland High Schools and Westbrook High School. Read more about what your support makes possible in this year's Community Report.
A Closer Look
Take A Closer Look at the struggles and opportunities facing many of our Southern Maine neighbors in this award-winning virtual exhibit created in collaboration with UWSM, The VIA Agency, and Baby Lion Media.
 Workplace Campaign Toolkit
Leading a workplace campaign this year? Find tools like A Closer Look and impact stories like Eliane's to engage your colleagues in our Workplace Campaign Toolkit. The toolkit also includes a campaign manager guide, campaign timelines, checklist, Zoom backgrounds, sample communications, videos, and so much more.
News
$2.8 Million in Support of Individuals and Families Temporarily Housed in Hotels
UWSM and the Cumberland County Board for the Emergency Food and Shelter Program (EFSP) received notice from the EFSP National Board that UWSM will receive a second special funding award of $1,637,171 to distribute in support of the approximately 400 families (1,360 individuals) temporarily housed in hotels throughout Cumberland County. This award brings the total investment this year to $2,855,843 and will help provide meal delivery, shelter, clothing, transportation, and translation.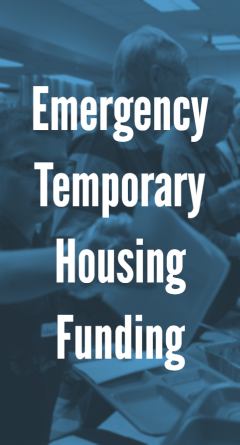 ]New Membership Tiers for Brick & Beam Society
Brick & Beam Society recently announced a new financial membership structure. When you contribute any amount to Brick & Beam Society in support of STEM and literacy enrichment opportunities for children in Southern Maine, you become a Brick & Beam Member and get access to volunteer and networking opportunities.
Join Our Team
UWSM is hiring! Help us build a thriving, equitable, resilient community in Southern Maine.
Business Liaison, Greater Portland Workforce Initiative
Community Impact Manager, CA$H and Financial Stability
Homeless Service Hub Update: Call For Access Partners
This year, MaineHousing launched a statewide strategy to redesign Maine's approach to addressing homelessness, which includes the creation of nine service 'Hubs' staffed by 'Hub Coordinators' across Maine. United Way of Southern Maine hosts the Cumberland County and Midcoast Service Hubs. The Hubs are preparing to launch Maine's Coordinated Entry system: a standardized pathway to housing resources for individuals experiencing homelessness. Hub Coordinators Matthew Jarrell and Amy Holland are building a network of organizations called Access Partners that will direct potential clients to Coordinated Entry. To become an access partner, or for more information, please reach out to Matthew at mjarrell@uwsme.org and Amy at aholland@uwsme.org.
---
Events
Women United Celebrates 5 Years of Impact
UWSM's Women United celebrated five years of impact, investments, advocacy, and community building at its 5th Anniversary spring event. Since its launch, Women United has raised more than $1 million and made more than 20 investments to advance single moms and their children, primarily in Project WIN (Women in Neighborhoods) and programs in the East Bayside neighborhood in Portland.
Save the date for Women United's Mix & Mingle on WEX's rooftop on September 21, 5 PM. Sign up to receive event details as they are finalized.
Childhood Resiliency Trainings
UWSM is proud to partner with The Maine Resilience Building Network to host free virtual trainings for individuals and organizations across Cumberland County, focused on creating thriving and resilient communities across Maine. Participants will learn more about Thrive2027, our community's shared vision to accelerate change, the impact of adverse childhood experiences (ACEs), positive childhood experiences, and strategies to build resilience. Registration required.
Upcoming Training Dates: