TAKE ACTION WITH UNITED WAY OF SOUTHERN MAINE'S CAMPAIGN KICKOFF AND FOOD DRIVE
September 13 to September 17
Greetings United Southern Maine Community,
The wait is almost over! Your United Way Campaign Kickoff Week is nearly here!
Next week, we will take ACTION for Southern Maine by kicking off our first annual campaign as United Way of Southern Maine. Together, we are creating a Hopeful and thriving future across Cumberland and York Counties.
In fact, all eight United Ways across Maine are uniting behind the message of hope, strength, optimism, and brighter days ahead, inspired by Maine artist and sculptor Charlie Hewitt.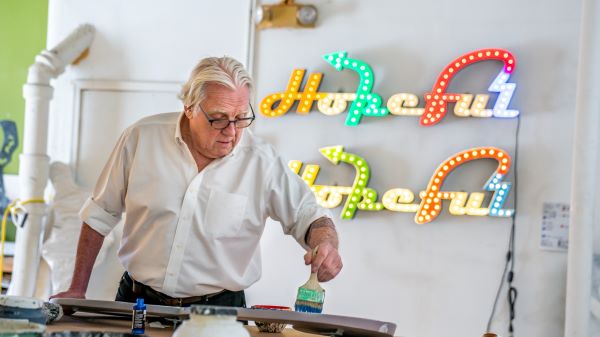 What can you expect next week? DAILY REMINDERS!
We will start the day with a Watch, Do, Learn More email—highlighting the day's events and providing quick links to join.
We invite you to tune in and drive up where and when works for you and your family, organization, or teams.
WEEK AT A GLANCE
MONDAY, SEPT 13
Join us at 10 a.m. on Facebook to hear a message from our Campaign Chair, Melissa Smith, President and CEO of WEX, Inc. Also, don't forget to look up in the sky Monday and Tuesday to see our LIVE UNTD and HOPEFUL message atop the Time + Temperature Building.
TUESDAY, SEPT 14
Watch LIVE or tune in online to see our United Ways of Maine NEWSCENTER Maine video featuring Charlie Hewitt and images from across the state. Are you feeling Hopeful? #ShareYourHopeful message on your social pages and @uwsme.
WEDNESDAY, SEPT 15
We keep the HOPEFUL bus rolling with our Virtual Bus Tour, a five-stop video collection of partnerships across Southern Maine that make use Hopeful through their work in education, financial stability, and health.
THURSDAY, SEPT 16
We will share some of our favorite items from our Hopeful storefront and a WGAN interview with United Way of Southern Maine's President and CEO, Liz Cotter Schlax. Don't forget to collect your non-food essentials and food items for the following day's food drive.
FRIDAY, SEPT 17
Swing by 135 Walton Street for our Drive-Thru Food Drive and Can Sculpture Contest between 11 a.m. to 3 p.m. The first 100 donors will receive a HOPEFUL goodie bag! COVID-19 has continued to exacerbate challenges for vulnerable households across Southern Maine. Nutrition is always important to the health and well-being of individuals, but especially children. If children are not well-nourished, they can't learn and, if they can't learn, they certainly can't thrive.
Thank you for staying Hopeful and taking Action for Southern Maine.
To kick it off early, make sure to RSVP, put calendar reminders on, and/or head to our Facebook page to sign up and bookmark.
We need YOU now more than ever.
To donate today to help our community recover and rebuild, visit uwsme.org/give.