Guest Post by Anna Farmer, Intern
Helping my community has always been at the forefront for me, my family, and my after-school activities. When planning my last summer before college, I was searching for an opportunity to help the community and learn more about business. I applied and was selected by Bank of America to participate in their Student Leaders program. I was assigned to United Way of Southern Maine (UWSM), and from day one, I have been working hands-on to support UWSM's Community Impact (CI) team and Marketing and Communications efforts. UWSM's mission is to help improve people's lives by mobilizing the caring power of our community, and they do! UWSM's impact was made all that clearer to me at an in-person visit to Camp Invention at Stevens Brook Elementary in Bridgton.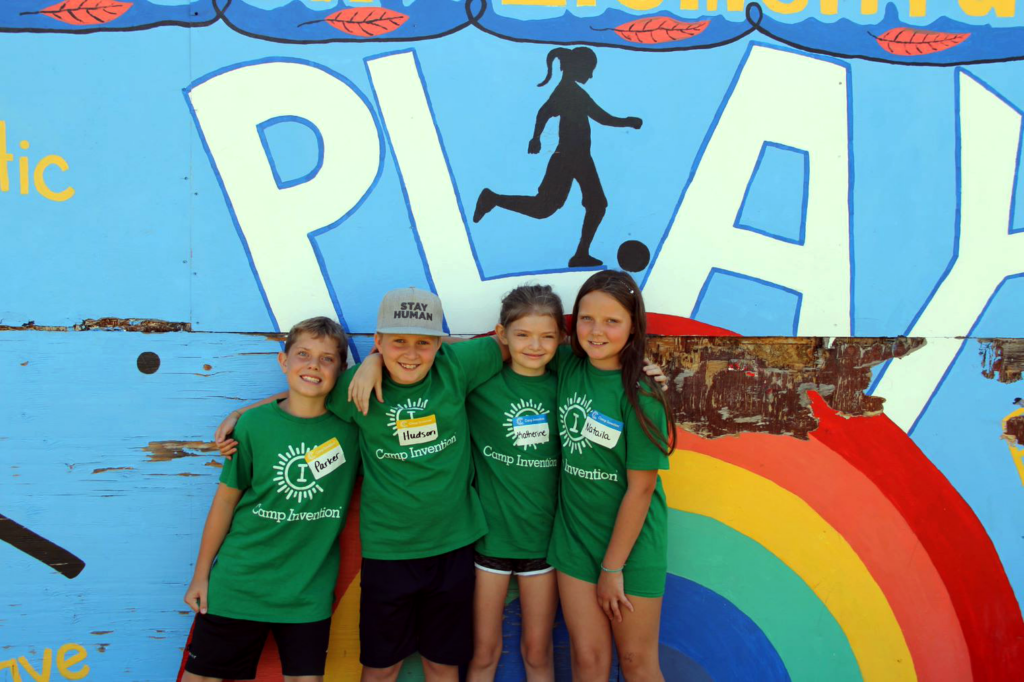 Camp Invention is a nationwide summer program focused on STEM–based learning for children entering kindergarten through 6th grade. This year, UWSM's Brick & Beam Society invested $5,400 to provide scholarships for 25 children from underserved households to attend camp. Brick & Beam Society, a giving circle of established and emerging professions, makes community impact investments that support STEM and literacy enrichment opportunities for children in Southern Maine. The investment aligns with Thrive2027's Goal 1: Giving Kids a Strong Start, as well as Goal 2: Empower Neighbors to Thrive – Not Just Survive. The Rufus Porter Museum of Art and Ingenuity, located in Bridgton, also provides scholarship funds.  
The day I visited, campers were treated to a visit from Frank Howell, who amazed the campers by arriving via helicopter. Howell is a Bridgton native and chief designer of DownEast Innovations. He gave a heartfelt speech to campers, sharing his personal experience growing up with a learning disability, saying, "It just means we think a little bit differently. That is what makes an inventor! Solving problems in a new way." He emphasized the importance of failure and perseverance when inventing.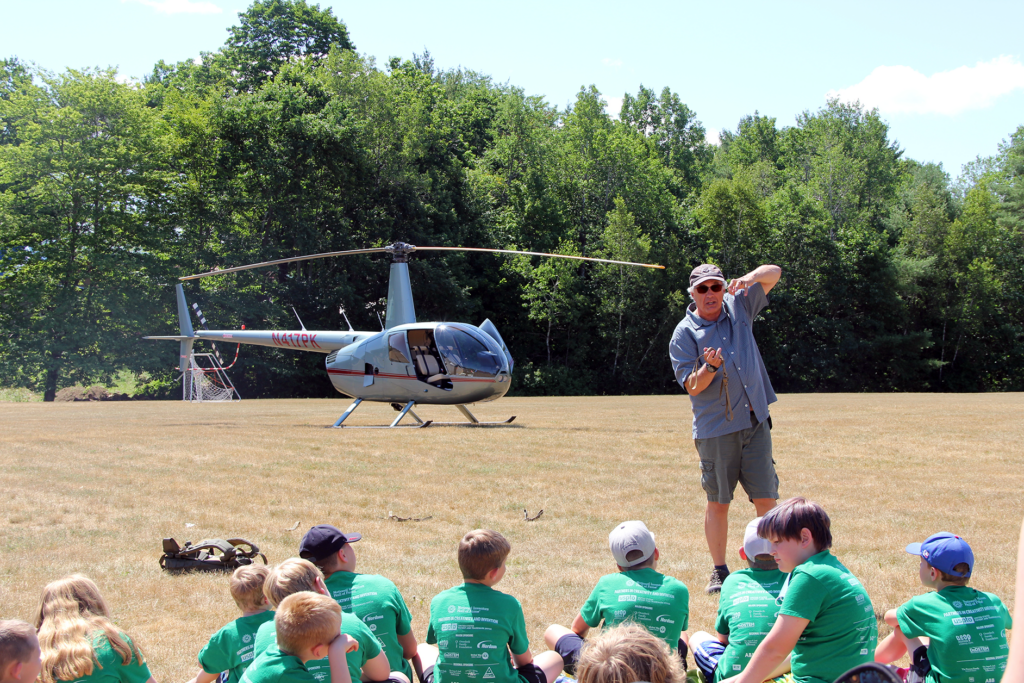 After Frank's presentation, I spoke with several museum board members. They shared that, for the museum, it is vital that every single child who wants to attend, can. Board Member Judy Graham stated, "We don't ever turn a kid away. Many children wouldn't be involved if we weren't able to help." She also mentioned, "Camp Invention makes these kids proud of where they come from, and more importantly, proud of themselves. Camp allows them to see learning from a new perspective, focusing on the 'coulds' as opposed to the 'shoulds'."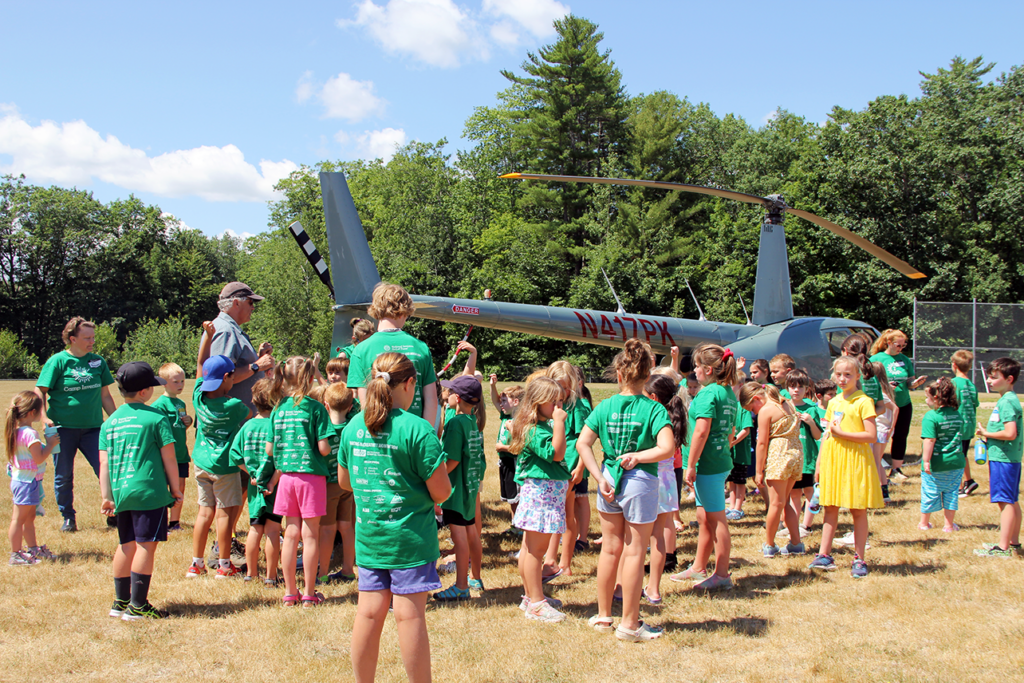 Margaret Lindsey opened Camp Invention five years ago. The first year, Margaret had 25 campers. Since then, Camp Invention has grown to 139 campers. The reason behind this increase is clear; the children and entire community absolutely love it.  Margaret has a clear passion for the program, community, and kids. I asked Margaret, "What makes you HOPEFUL in relation to your work with Camp Invention?" She warmly responded, "Yesterday I went to every single classroom, and the kids had smiles on their faces. They were proud of what they had done. They were convinced that what they were doing was going to make the world better. That's what makes me hopeful. The attitude of the kids just becomes so positive."  
The campers join in on Margaret's joy and love for Camp Invention. One young camper shared advice for future campers, "Be open-minded, and don't just think, 'I only like one thing'." Another stated, "It is so much fun. I definitely recommend it. I love getting to see my friends that I haven't seen since school ended for the summer, and I just like making stuff."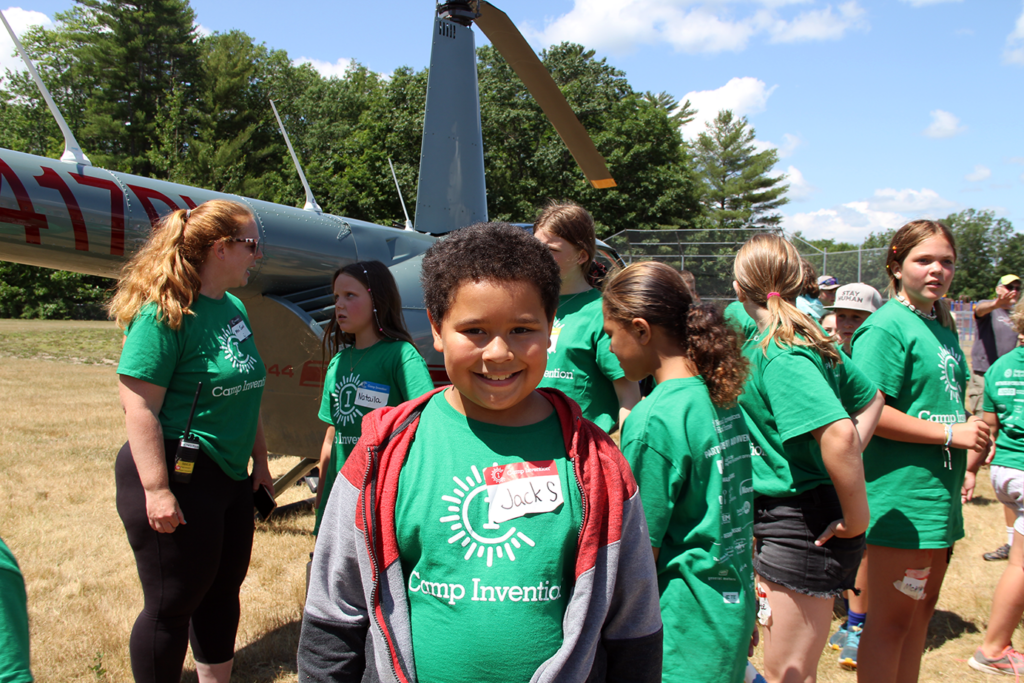 Before I left, Margaret expressed the importance of the camp for Bridgton children and their families. Bridgton is rural, and many families live at or below the federal poverty level. As a result, tuition for camp can often prove overwhelming. Scholarships make attendance possible for every child who wants to participate. This proves critical for the parents, who might otherwise struggle to find childcare over the summer. Thanks to support from UWSM's Brick & Beam Society and the Rufus Porter Museum of Art and Ingenuity, Camp Invention provides these children with the opportunity to learn and thrive. For kids in Bridgton, experiences like this can be life-changing, and for young people like me, can inspire a lifetime of curiosity, learning, and wanting to give back.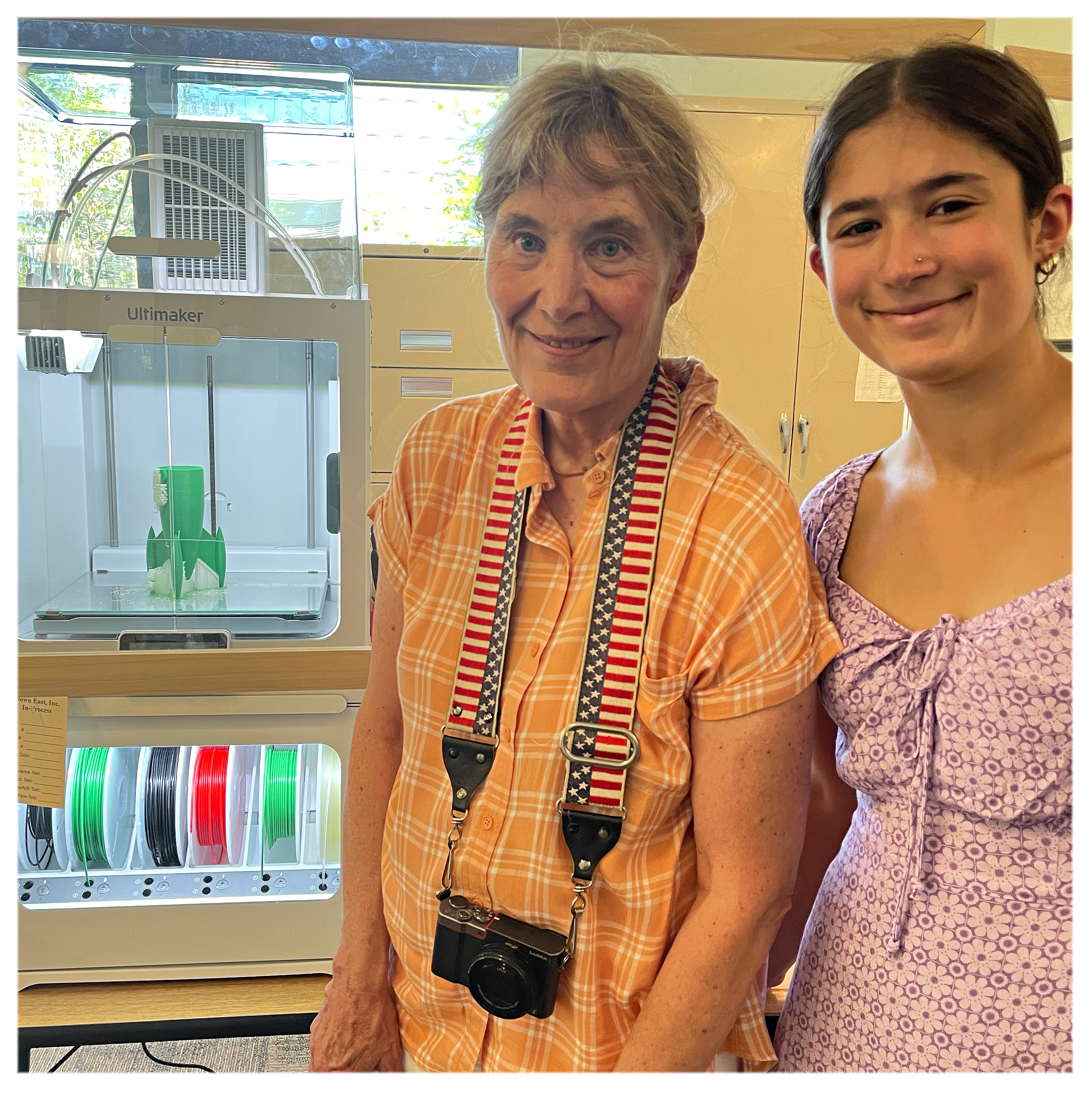 About the author 
Anna Farmer is a rising senior at Waynflete School in Portland, Maine. Anna was selected by Bank of America to participate in their Student Leaders program that annually connects more than 300 community-minded high school juniors and seniors from nearly 100 communities to skills development, employment, and service. In the future, she hopes to pursue a career that allows her to continue making connections with others and create a positive difference in the community. She cannot wait for the rest of her summer at UWSM! 
About United Way of Southern Maine 
United Way of Southern Maine (UWSM)'s mission is to improve people's lives by mobilizing the caring power of our community. UWSM unites individuals and organizations around our community's shared vision to improve education, financial stability, and health for every person in Southern Maine. With community partners, UWSM builds on strategies that are known to achieve the best results, and rigorously evaluates progress toward those goals. UWSM actively seeks to engage donors, advocates, and volunteers to create measurable, long-lasting community change. Learn more at uwsme.org.  
About Brick & Beam Society 
Brick & Beam Society (B&B) is a giving circle of United Way of Southern Maine designed to cultivate the next generation of philanthropic leaders in Southern Maine. Members represent companies from various industries and with a current membership of 150 donors supporting this work. Since its launch in 2016, Brick & Beam Society has invested over $550,000 in early literacy and STEM/STEAM programs that are giving children the gift of a lifetime, and the power to create their own destiny. Learn more at brickandbeam.org.