As winter approaches, the action and hope we see from across York and Cumberland Counties make the season that much brighter. We are hopeful for the new year and all the opportunities we will have to work together, UNITED, building a thriving future for everyone in Southern Maine. There are so many ways to turn your hopeful into action. Your contribution as a donor and volunteer brings support and hope to so many.
Give to Create a Thriving Southern Maine
Change doesn't just happen. It's created in a moment when we choose to take action. Give before the end of the year and help create a community where kids have a strong start, neighbors thrive – not just survive, and we all live longer, better. Up to $300 in charitable donations are tax deductible for single-filers in 2021 and up to $600 for couples filing jointly. Give today.
United Way News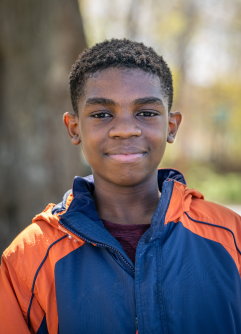 Community Investment Grant Applications Now Open
Applications for FY23 Community Investments are now open to nonprofits and collaborative partners in York and Cumberland counties. Each county will have separate applications and processes for FY2023 (July 1, 2022 – June 30, 2023) funding. Applications are due February 18, 2022.
Collection Drives Make Us Hopeful
Collection drives are just one of the many ways our community takes action for those who need a little extra support. Read our latest blog and learn how meals, winter coats, backpacks, diapers, and other resources have brought cheer and hope to neighbors this year. Your actions make us Hopeful and bring support and warmth to so many across Southern Maine!
Featured Volunteer Opportunities
CA$H Volunteer Tax Preparer
Become an IRS-certified volunteer tax preparer for CA$H (Creating Assets, Savings, and Hope) Greater Portland, an initiative of United Way of Southern Maine. Virtual volunteers review client documents and prepare returns using provided online programs from late January through mid-April. Volunteers can have a flexible schedule and prepare taxes from home or workplace. Free, self-paced online training is provided. Contact cash@uwsme.org to begin the onboarding process.
CA$H Opportunity Guide
CA$H Opportunity Guides review client documents and connect (by phone or in-person at Scan & Go sites) to discuss financial goals and challenges and possible resources that could help. This is a great opportunity for people with basic computer skills who are comfortable having one-on-one conversations. Free online training and support is provided. Contact cash@uwsme.org to begin the onboarding process.
Upcoming Events
Save the Date: Project Heat
Save the date for Project Heat on January 20! This day-long telethon raises funds for Keep ME Warm, a statewide emergency heating assistance fund. The need for heating assistance in Maine has increased significantly in the last few years, driven by the rising price of heating oil, escalating cost of living, and decreased federal funding. Project Heat is a partnership between United Ways of Maine and NEWS CENTER Maine.
Take Action for a Thriving Maine
United Way of Southern Maine is where the community comes together to help children, individuals, and families in ways that create a brighter future for all.