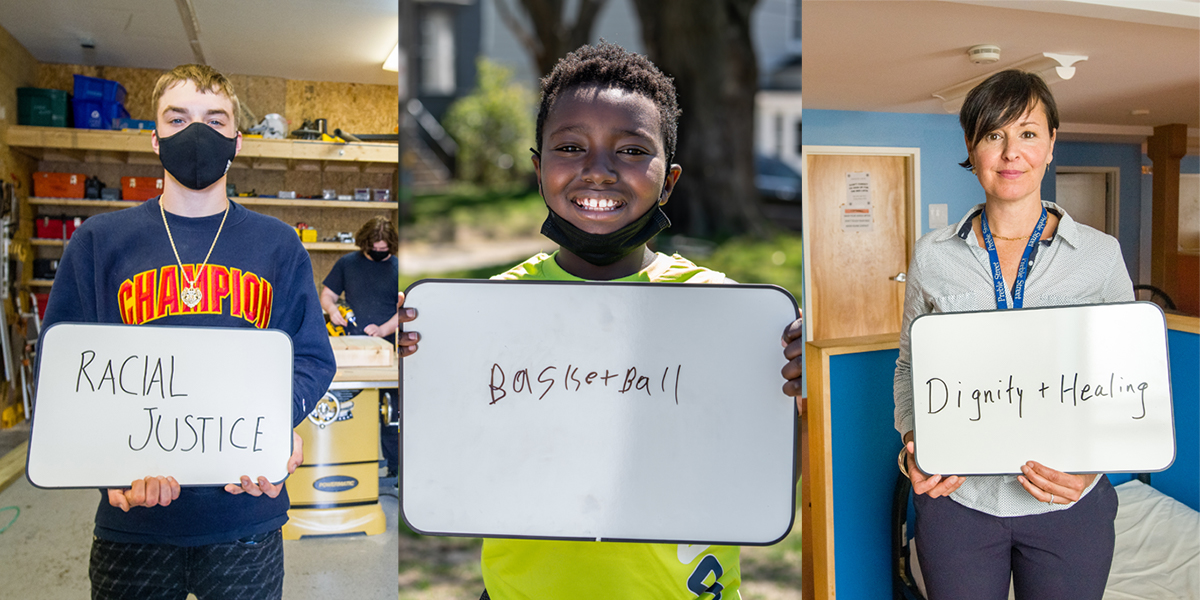 WHAT IS YOUR HOPEFUL? 
#ShareYourHopeful today on social media and help UWSM create a HOPEFUL movement.
If you could help change one thing in Southern Maine, what would it be?  
Would you reduce hunger or homelessness? Or increase access to childcare? 
Maybe you would make sure people have equitable access to mental health and addiction treatment, educational opportunities, or job training? 
Whatever you choose, that is your hopeful — it is what you would change in our community right now.  
We are asking you to take action and #ShareYourHopeful for Southern Maine. Write it down, take a photo, and share it on social media. Be sure to tag #ShareYourHopeful and @uwsme!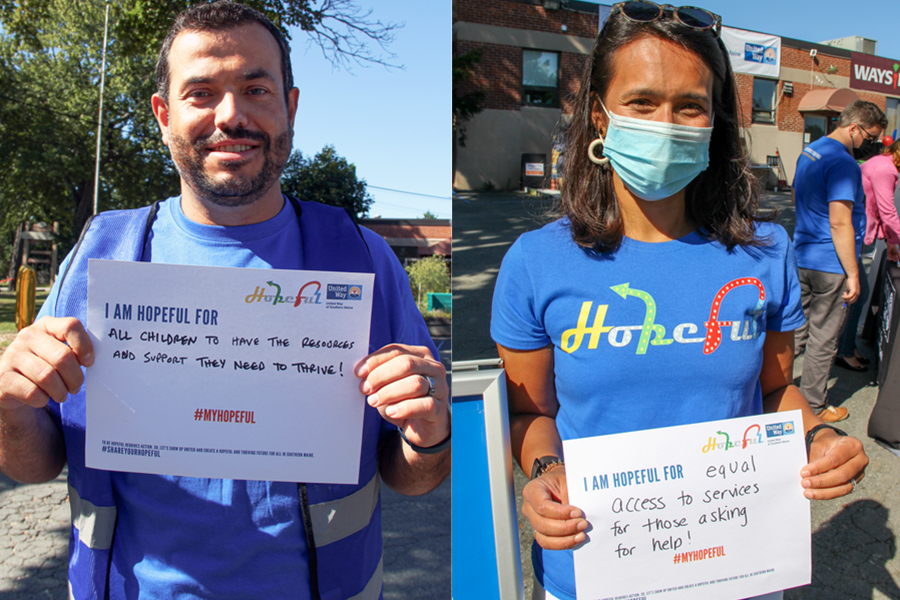 HOW TO SHOW UP — UNITED 
No hopeful exists by itself. Every hopeful connects to another, then another. 
You cannot do well in school if you don't have nutritious food or a place to live.

 

You cannot reduce homelessness without addressing the financial stability of individuals and families.

 

You cannot improve financial stability without providing opportunities for job training and affordable childcare.

 
While there is no single answer, there are many solutions — and that is how United Way of Southern Maine turns hopeful into action.  
By partnering with corporations, nonprofits, donors, volunteers, and community-minded leaders. 
By changing the way people, organizations, and systems work together. 
And with your help, improving education, financial stability, and health for every person in our community. 
Click here and turn your hopeful into action with United Way of Southern Maine.